EMMA
"Eponine turned my vision and dreams for my wedding dress into a reality. Actually, it was even better than I had imagined it - they took my idea, added their expertise and then brought it up to the next level. It was a total dream experience!"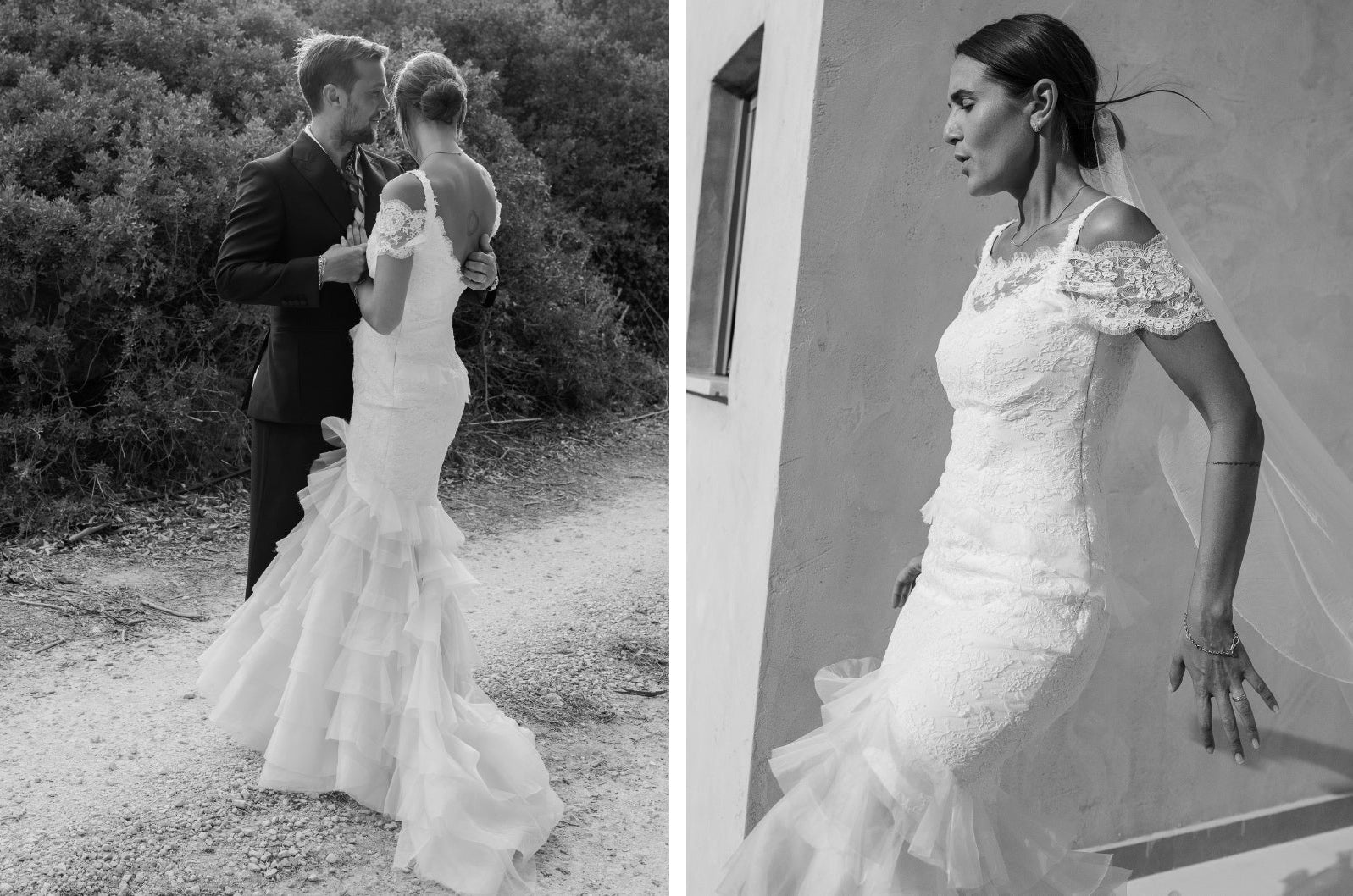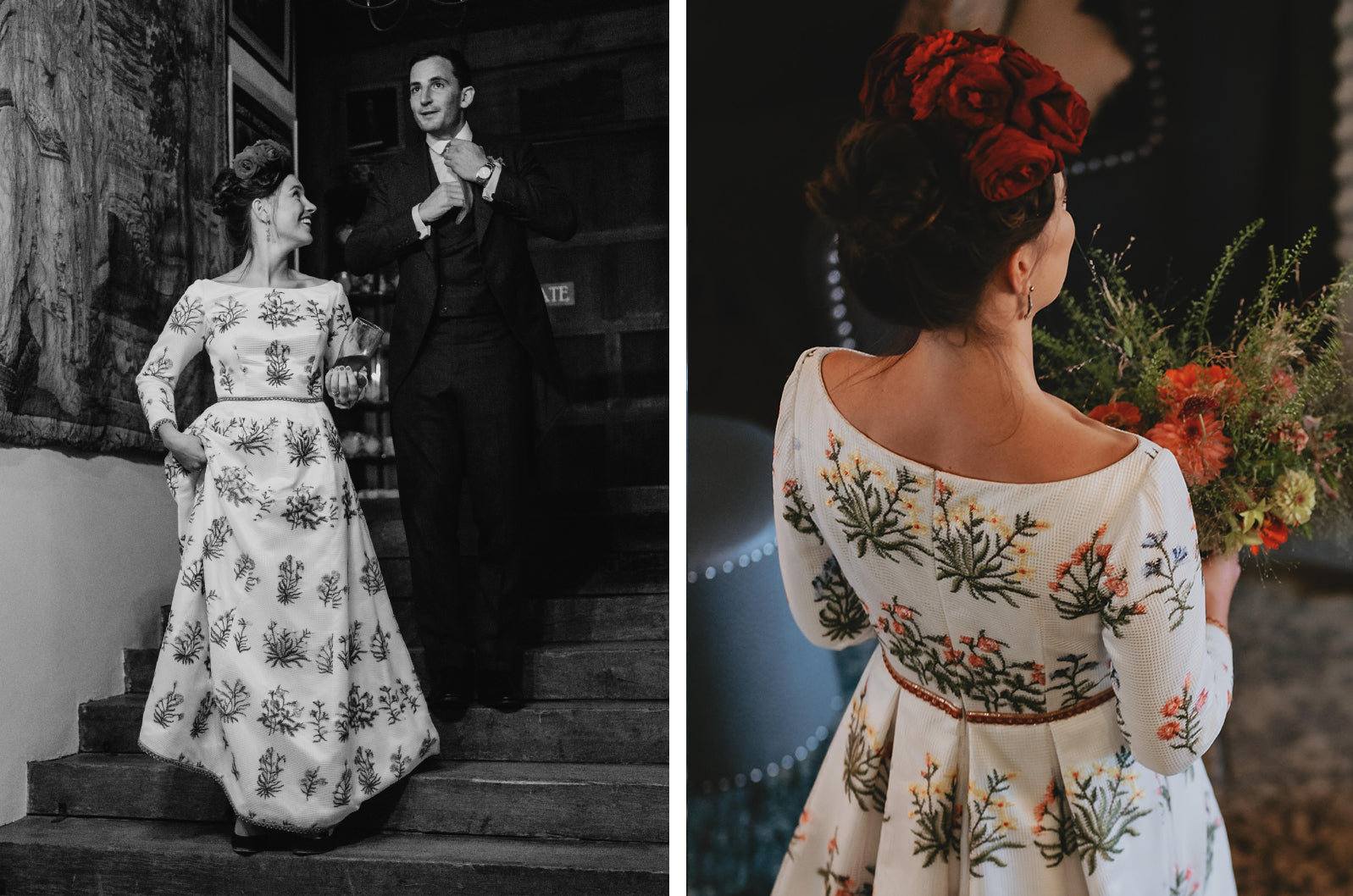 TARA
"The team were simply unbelievable throughout the whole process of getting my wedding dress made. We started with a sketch and it grew into a masterpiece. I felt very comfortable and extremely well looked after at Eponine. They also gave me the confidence to be a bit different and they really understood that I wanted a dress unlike any other. Thank you to everyone at Eponine who made my dress dreams come true!"
GEORGIE
"I was after the classic Eponine cut for my wedding dress but couldn't have imagined all of the special additional details Pep and the team came up with, from the sleeves embroidered with mine and my husband-to-be's initials to the 'something blue' ribbon sewn on the inside, it was a truly personal experience!"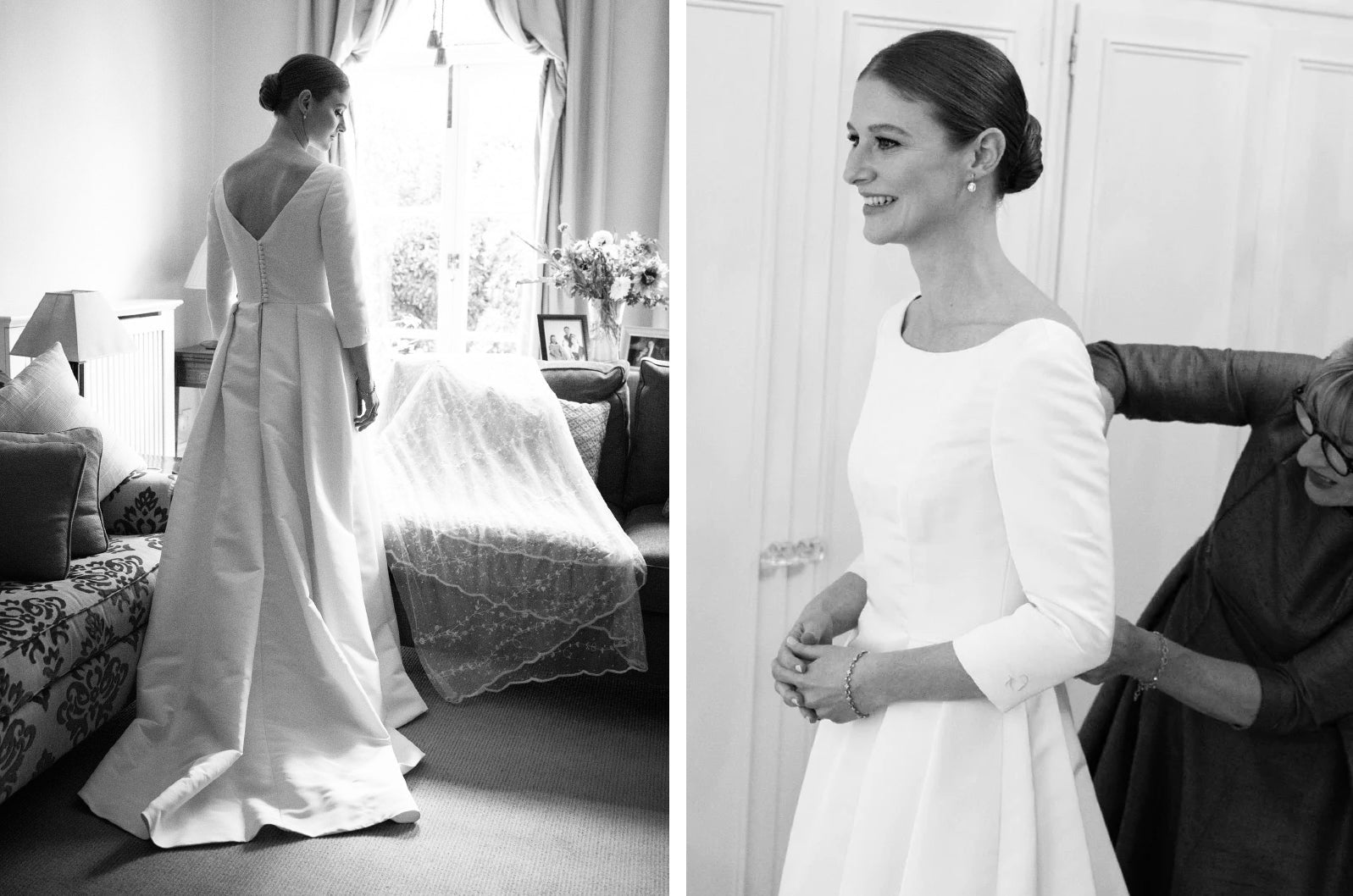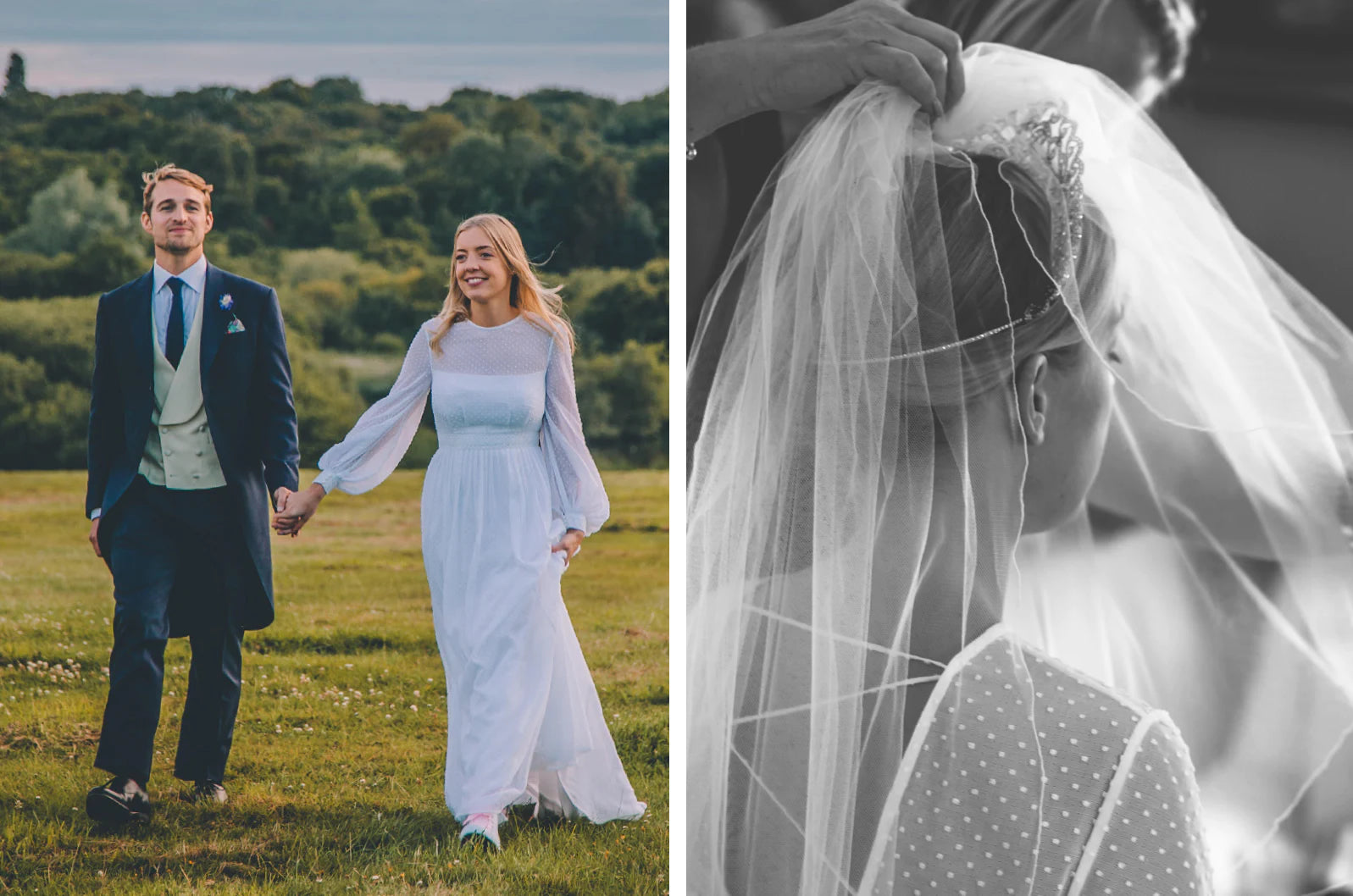 LUCY
"I had a wonderful experience having my dress made at Eponine. I never knew it could be so easy and fun. The team held my hand at every step and made me feel comfortable and beautiful. The process was a joy and my favourite part of planning my wedding. Thank you to all the team for making it so special, guiding me and creating such a masterpiece!"
EMMY
"I'd been looking for a unique wedding dress for some time and the second my sister introduced me to Eponine, I knew I'd found the place! Working with Jet and Nina was a dream. They created a stunning, rainbow-flavoured dress, each detailed perfectly coordinated from the beading to the texture. I couldn't have been happier with the final piece, it was a wedding dress of pure joy."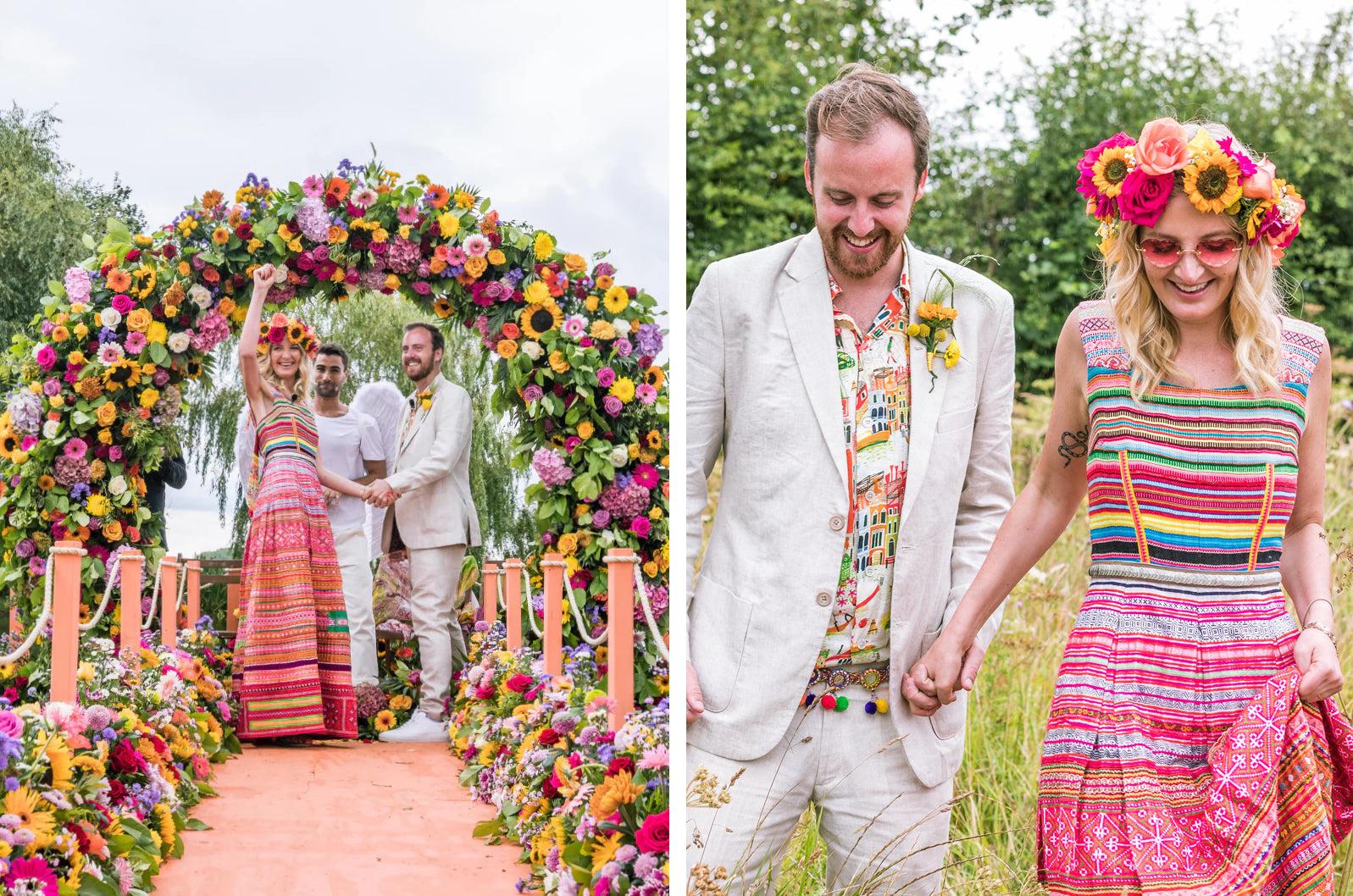 KATE
"Working with Eponine to make my wedding dress was the happiest journey. From the moment we sat down to discuss what I had in my mind, the team understood exactly what I envisaged. I so looked forward to every appointment in the studio and always left with a spring in my step. I felt so lucky to be in such capable, creative and skilled hands. A dream come true, really."
MARGARET
"I am forever indebted to the Eponine team's kindness and patience in helping me through the entire bridal process, and forever in awe of the beautiful creation I ended up with! The sketch Pep drew of the dress is in pride of place at home and always brings a smile to my face."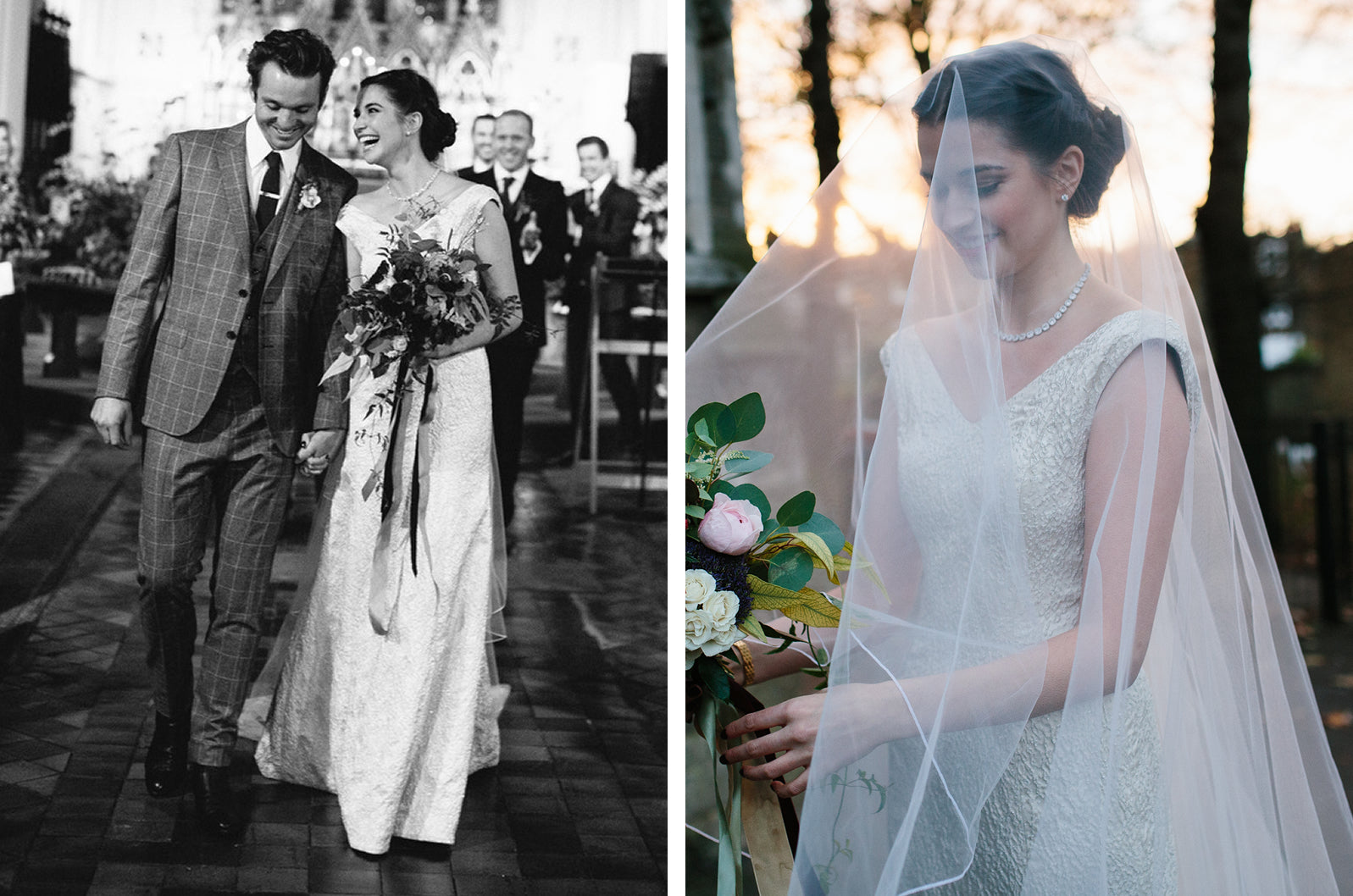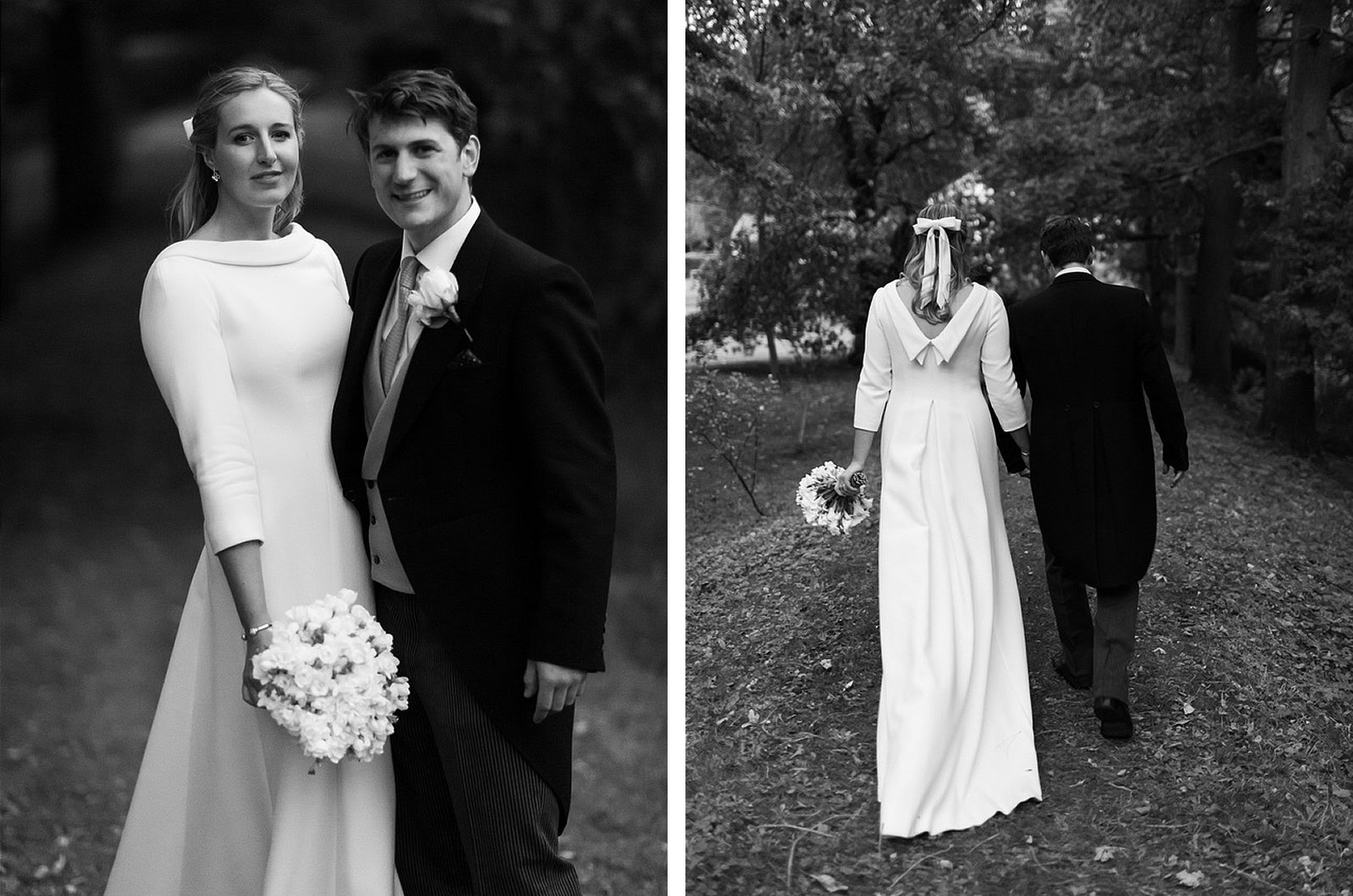 ANNA
"To wear an Eponine dress on my wedding day was a huge privilege. The team combined their iconic silhouettes with my desire for something classic and elegant, and created something truly unique. Fittings were always great fun and on the day my dress was greatly admired and a complete joy to wear."
NINA
"I wouldn't have felt like myself without wearing at least some colour, but loved the idea of white too. Two very contradictory ideas! It was very special, therefore, to be able to have both of those wishes granted into one joyful dress."